6 hospitals, 7 continuing care facilities, 22,000 people caring for Long Island. Exceptional opportunities at the heart of healthcare.
CHSLI Employees
Click Here to Apply
Apply Online
Pediatric Dvlpmt Specialist
Facility: Physician Practice Account: Good Samaritan Physician Practice Location: Babylon, NY Department: Physicians Pediatrics-P Category: Physician / Mid-Level Practitioner Schedule: Full Time Shift: Flex- Hours: 9:00am - 5:00pm ReqNum: 6010633

Good Samaritan Hospital Medical Center is a 537-bed teaching hospital and a member of Catholic Health Services of Long Island. Located approximately 40 miles from the heart of New York City, in West Islip, Long Island New York, it is surrounded by a rich culture and history offering a diverse palette of attractions and points of interests. Children benefit from some of the best school districts and recreational activities. From professional sports, white sandy beaches, water activities, museums, golf, hunting and camping to ice skating, cross-country skiing and sledding, whatever the season, Long Island has it all.

Good Samaritan with almost 900 physicians on staff, and a level 2 pediatric trauma center cares for nearly 950,000 patients annually across the south shore of Long Island. We offer Suffolk County's only free standing Center for Pediatric Specialty Care and provide services for the smallest patients through our Level III Neonatology Unit through adulthood. We also include a separate and designated Pediatric Emergency Department staffed 24/7 by physicians specially trained in pediatric emergency medicine.

In addition to the multiple pediatric specialists and pediatric surgical specialties supporting a robust inpatient unit, PICU and level III NICU, Good Samaritan additionally trains residents within their accredited pediatric residency training program. This allows us to foster a team environment that is focused on evidence-based practice, continued learning and exceptional quality of care. As an integral member of our team, you will provide oversight and supervision of residents in training during their rotation within the service of developmental behavioral pediatrics. You will have the opportunity to obtain an academic appointment commiserate with your expertise and training.

Responsibilities include:

? Evaluating and managing infants, children and adolescents with a variety of developmental and behavioral concerns, including, but not limited to : Autism Spectrum Disorder, ADHD, learning difficulties, developmental delays and behavioral problems, as well as high risk newborn developmental evaluation and follow up

? Supervising, overseeing and teaching medical students, interns, and residents rotating through the department and division.

? Maintaining high standards and quality of care to the patients cared for

? Promoting high quality, cost effective care based on the best medical evidence

? Participating in data collection to assess patient care and satisfaction studies

?

? Making best efforts to keep current with developments in pediatrics, medical management and related areas through CME programs, medical literature review and medical staff conferences

Qualified candidates are those that are Board Certified or Eligible in developmental and Behavioral Pediatrics. A current NYS Physician's license.

We offer a competitive salary, dynamic work environment, and comprehensive benefits package. For consideration, please email your CV and contact information to

Catherine.caronia@chsli.org, and apply online at:

https://jobs.chsli.org/goodsam
CHSLI Employees
Click Here to Apply
Apply Online
Apply Later
Catholic Health Services Facilities Catholic Health Services of Long Island (CHS) is an integrated health care delivery system with some of the region's finest health and human services agencies. CHS includes six hospitals, three skilled nursing facilities, a regional home nursing service, hospice and a multiservice, community-based agency for persons with special needs. Under the sponsorship of the Diocese of Rockville Centre, CHS serves hundreds of thousands of Long Islanders each year, providing care that extends from the beginning of life to helping people live their final years in comfort, grace and dignity. Learn more about CHS's commitment to quality and about the services offered.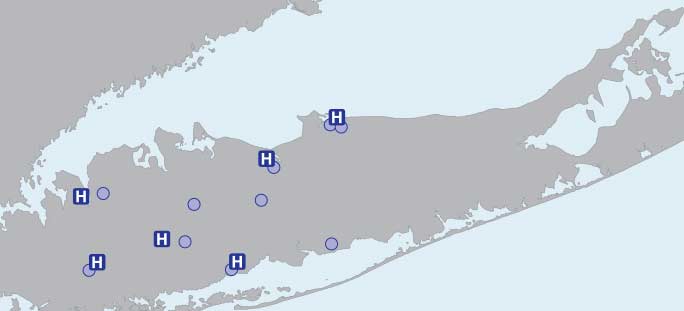 Important Notice
We've recently upgraded our career site to better serve our applicants!
If you had applied online, prior to July 27, 2016, please note that your username and password may no longer be recognized:
If you try to apply or login and you receive a message that your user name or password is incorrect or not recognized, please create a new profile.
We apologize for any inconvenience this may cause and thank you for your patience!