6 hospitals, 7 continuing care facilities, 22,000 people caring for Long Island. Exceptional opportunities at the heart of healthcare.
CHSLI Employees
Click Here to Apply
Apply Online
Foundation Director
Facility: Good Shepherd Hospice
Location: Farmingdale, NY
Department: Development
Category: Administrative / Business Support
Schedule: Part Time
Shift: Day shift
Hours: 9:00am - 5:00pm
ReqNum: 6006721
Foundation Director
Part Time, 3 Days
Excellent opportunity for an experienced fundraising professional seeking a part time schedule. This position is eligible for health, retirement and paid time off benefits.
Good Shepherd Hospice is a member of Catholic Health Services of Long Island and an integral part of the health care ministry of the Diocese of Rockville Centre. Our organization promotes the physical, emotional and spiritual well-being both of the person completing life's journey and their family members, providing comprehensive and compassionate end-of-life care of the highest quality. Good Shepherd helps patients and their families live each day fully, focusing on quality of life, control of symptoms and the things that matter to them the most.
Suited to the experienced professional who is a self-starter and enjoys working in all facets of fundraising, the position provides a unique opportunity to shape a development operation that supports the delivery of high quality and compassionate care.
This is a part-time (3-day) position based in Farmingdale, NY. Reporting directly to the Chief Administrative Officer, with a dotted line reporting responsibility to the system's Chief Development Officer, the Foundation Director will have the support of a centralized team of experts within the system.
The Foundation Director has overall responsibility for strategy, prospect identification, donor cultivation and stewardship, major gift solicitation, the annual fund, fundraising special events, and database maintenance. This includes supervising a Development Associate who processes gifts and assists with database related functions and special events.
Strong communication skills, both verbal and written, are required for the position of Foundation Director. This professional is responsible for making a compelling case to prospective donors in cultivation and solicitation meetings, as well as for writing briefings, proposals, acknowledgments, direct mail letters and stewardship reports. The Foundation Director serves as the liaison between the Chief Administrative Officer and members of the Foundation Board, and provides support to the Board in their responsibilities related to identifying, cultivating and soliciting prospective donors. The Foundation Director is also expected to collaborate with senior members of the organization's executive team to determine needs/opportunities for funding.
Minimum requirements
Bachelor's degree required. Five to seven years of progressively increasing responsibility.Capital campaign and major gift fundraising experience within a hospital or university environment. Proven track record in soliciting major gifts. Ability to work in a complex environment with the skill set to establish priorities, set objectives and achieve stated goals. Excellent communication and editorial skills; and the ability to make effective and persuasive oral presentations. Experience using The Raiser's Edge software required.
CHSLI Employees
Click Here to Apply
Apply Online
Apply Later
Catholic Health Services Facilities Catholic Health Services of Long Island (CHS) is an integrated health care delivery system with some of the region's finest health and human services agencies. CHS includes six hospitals, three skilled nursing facilities, a regional home nursing service, hospice and a multiservice, community-based agency for persons with special needs. Under the sponsorship of the Diocese of Rockville Centre, CHS serves hundreds of thousands of Long Islanders each year, providing care that extends from the beginning of life to helping people live their final years in comfort, grace and dignity. Learn more about CHS's commitment to quality and about the services offered.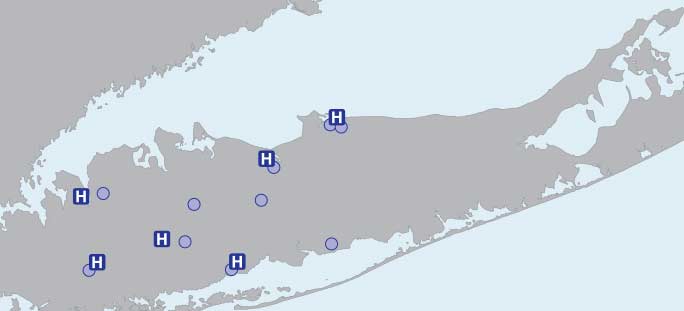 Important Notice
We've recently upgraded our career site to better serve our applicants!
If you had applied online, prior to July 27, 2016, please note that your username and password may no longer be recognized:
If you try to apply or login and you receive a message that your user name or password is incorrect or not recognized, please create a new profile.
We apologize for any inconvenience this may cause and thank you for your patience!