6 hospitals, 7 continuing care facilities, 22,000 people caring for Long Island. Exceptional opportunities at the heart of healthcare.
CHSLI Employees
Click Here to Apply
Apply Online
Chief Medical Officer (CMO)
Facility: CHS Services Inc
Location: Garden City, NY
Department: CHS PP ACO
Category: Leadership
Schedule: Full Time
Shift: Day shift
ReqNum: 6004900
Position Summary:
The Chief Medical Officer has primary responsibility for clinical oversight and medical management while ensuring the care delivered by participating physicians and providers meet the standard for quality, timeliness, and appropriateness. He or she works in conjunction with the ACO Physicians, staff of participating hospitals, and senior management to coordinate health services for the Commercial and Medicare, Medicaid and Medicare Advantage Members contracted with the ACO.
Represents the ACO to the health plans for issues related to UM, QM, Credentialing and other provider performance issues. Additionally, the Chief Medical Officer assists the Provider Relations Staff with network development and education.
Duties/Responsibilities:
Provides clinical oversight for all UM/CM/QM activities
Collaborates with ACO physician leadership team to set utilization goals that reflect the strategies of the ACO. This includes the annual development, review and sign off on the ACO UM goals, UM Plan, and specific ACO Medical Policies and Procedures.
Continuously supports the implementation of new and innovative strategies for obtaining desired ACO/IPA outcomes and evaluates them for effectiveness.
Identifies utilization and quality trends and makes recommendations for improvement.
Provides clinical, coding, and reimbursement expertise as needed.
Provides clinical expertise and business direction in support of medical care management programs through participation in clinical team activities, policy development and program performance monitoring. Supports the VP of Operations.
Provides clinical leadership and overall physician support to all ACO/IPA physicians.
Uses evidence based Care Guidelines to drive consistency in ACO/IPA decision making.
Works with ACO/IPA administrators and physician leaders to utilize reported utilization and performance information to identify opportunities to improve care, service, and cost- effectiveness for all providers.
Makes recommendations to the bonus structure to ensure incentives are aligned with the ACO Strategies.
Participates in provider credentialing activities and business development of provider network for services, sites and service line strategies
Supports Provider contracting as necessary.
Leads the Quality, Credentialing and Physician Performance Review Committees
Position Requirements/Qualifications:
Active unrestricted MD or DO license in NY is required.
Active unrestricted Board Certification is required.
Actively practicing medicine.
3-5 years of experience in group or IPA/ACO medical management.

Excellent presentation and written communication skills. Good computer skills and good working knowledge of industry regulations including Medicare, Medicaid and Commercial HMOs. Familiarity with Medical Homes and ACOs. Has financial and budgeting knowledge and skills. Has team building skills. Able to provide cooperative leadership and direction to the staff and physician group(s).

Knowledge of Long Island market is highly preferred.
Prior Managed Care experience is highly preferred.
3 to 5 + years of experience in the health care delivery system, e.g. clinical and health care industry required, with 3-5 years additional leadership and management experience in the health care industry is a plus.
Demonstrated ability to make strategic decisions based on a thorough understanding of industry issues, trends and the regulatory landscape.
CHSLI Employees
Click Here to Apply
Apply Online
Apply Later
Catholic Health Services Facilities Catholic Health Services of Long Island (CHS) is an integrated health care delivery system with some of the region's finest health and human services agencies. CHS includes six hospitals, three skilled nursing facilities, a regional home nursing service, hospice and a multiservice, community-based agency for persons with special needs. Under the sponsorship of the Diocese of Rockville Centre, CHS serves hundreds of thousands of Long Islanders each year, providing care that extends from the beginning of life to helping people live their final years in comfort, grace and dignity. Learn more about CHS's commitment to quality and about the services offered.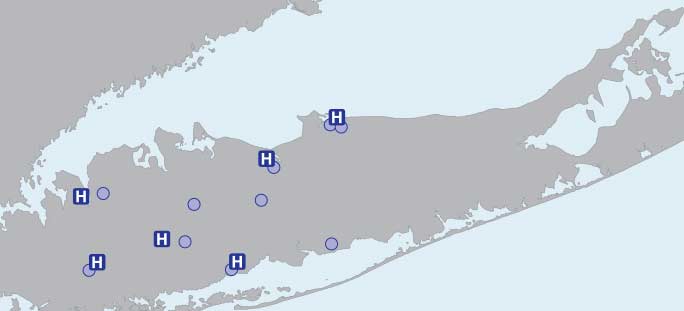 Important Notice
We've recently upgraded our career site to better serve our applicants!
If you had applied online, prior to July 27, 2016, please note that your username and password may no longer be recognized:
If you try to apply or login and you receive a message that your user name or password is incorrect or not recognized, please create a new profile.
We apologize for any inconvenience this may cause and thank you for your patience!