6 hospitals, 7 continuing care facilities, 22,000 people caring for Long Island. Exceptional opportunities at the heart of healthcare.
CHSLI Employees
Click Here to Apply
Apply Online
Director of Human Resources
Facility: CHS Services Inc
Location: Melville, NY
Department: Human Resources
Category: Leadership
Schedule: Full Time
Shift: Day shift
ReqNum: 6010142
The Director of Human Resources will provide strategic direction, leadership and expertise to the CHS corporate sites, with an emphasis on employee relations, engagement and policy/compliance. In this role, the Director of Human Resources will build trusted advisor relationships with all levels of management and establish trust, confidence and credibility with management and employees.
Responsibilities:
Partner with senior leadership and provide strategic guidance on employee relations and development, talent management, performance management and succession planning.

In partnership with the Organizational Development team, determine the best use of our learning and development programs and act as an extension of the Organizational Development team to promote and deliver offerings.

Responsible for creating and driving effective development, employee relations, retention and reward programs.

Provide guidance and input on business unit restructures, workforce planning and change management.

Serve as point of escalation for HR team and provides guidance and oversight to complex employee relations issues.

Manage and resolve complex employee relations issues, conducting effective, thorough and objective investigations when needed.

Ability to strike a delicate balance between advocating for employees and aligning with the business.

Analyze trends and metrics in partnership with HR Center or Excellences to develop solutions, programs and policies.

Maintain in-depth knowledge of legal requirements related to day-to-day management of employees, reducing legal risks and ensuring regulatory compliance. Partner with legal department as needed/required.
Position Requirements & Qualifications:
Bachelor's degree in Human Resources or related field. Masters degree preferred.

7+ years of relevant HR experience as an HR Manager, SR. HRBP specializing in employee relations, relationship management and problem resolutions.

Working knowledge of multiple human resource disciplines including employee and union relations, talent acquisition, diversity, performance management, benefits and compensation practices, federal and state respective employment laws.

Strong conflict management skills.

Strong interpersonal and negotiation skills.

Excellent verbal and written communication skills.

Develop strong trusting relationships in order to gain support and achieve results.

Effectively envision, develop, and implement new strategies to address competitive, complex business issues.

Manage multiple business units in multiple locations.

Manage multiple conflicting priorities.

Be flexible and available to interact with employees at all levels.

Be self directed with a high sense of urgency.
CHSLI Employees
Click Here to Apply
Apply Online
Apply Later
Catholic Health Services Facilities Catholic Health Services of Long Island (CHS) is an integrated health care delivery system with some of the region's finest health and human services agencies. CHS includes six hospitals, three skilled nursing facilities, a regional home nursing service, hospice and a multiservice, community-based agency for persons with special needs. Under the sponsorship of the Diocese of Rockville Centre, CHS serves hundreds of thousands of Long Islanders each year, providing care that extends from the beginning of life to helping people live their final years in comfort, grace and dignity. Learn more about CHS's commitment to quality and about the services offered.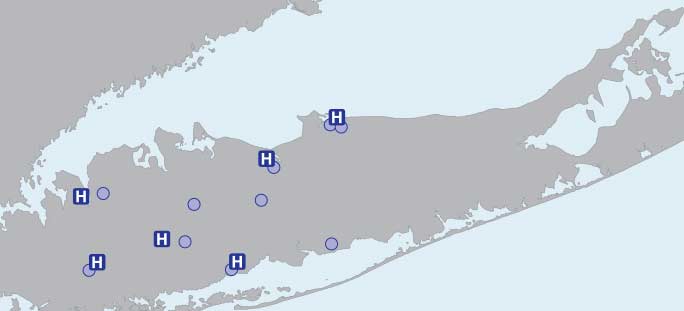 Important Notice
We've recently upgraded our career site to better serve our applicants!
If you had applied online, prior to July 27, 2016, please note that your username and password may no longer be recognized:
If you try to apply or login and you receive a message that your user name or password is incorrect or not recognized, please create a new profile.
We apologize for any inconvenience this may cause and thank you for your patience!