6 hospitals, 7 continuing care facilities, 22,000 people caring for Long Island. Exceptional opportunities at the heart of healthcare.
CHSLI Employees
Click Here to Apply
Apply Online
Epic Credentialed Trainer - Revenue Cycle
Facility: CHS Services Inc
Location: Melville, NY
Department: Credentialed Trainers
Category: IT
Schedule: Temporary - Full Time
Shift: Day and Evening shifts-
ReqNum: 6011065
*** One to Two Year Temporary Assignment ***
Position Summary:
Credentialed Training is responsible for education delivery of a new system implementation for Catholic Health Services of Long Island (CHS). This individual will actively lead classroom and/or virtual training classes in support of system wide initiatives and work closely with the Manager of Credentialed Training and IT project teams to execute training and education plans.
Duties/Responsibilities:
Conduct end user training classes in support of developed materials.
Participate in the preparation of effective instructional materials, training aids, handouts, evaluation forms, and visual aids for current and new courses and/or updates.
Assess education strategies and the effectiveness of those strategies within the environment.
Have knowledge of workflows.
Communicate training environment issues.
Provide ongoing support, coaching and remedial training to individuals and/or groups as needed.
Administer end user proficiency assessments.
Communicate curriculum updates.
Train additional trainers as needed and provide training for new hires.
Keep current on training philosophies for adult learners to ensure effectiveness of training classes.
Assist in maintaining current training environments to ensure high quality, realistic clinical training experience for all participants.
Participate in 24/7 problem management support and resolution for clinical systems.
Promotes system security and patient confidentiality
Adheres to Code of Conduct.
Participates in special projects as needed as other duties as assigned.
Requirements and Qualifications:
Bachelor's degree from four-year college or university; or one to two years related experience and/or training; or equivalent combination of education and experience. Demonstrated experience working in Information Technology systems and training or healthcare background.
Willingness to attend local training classes and become credentialed in assigned Epic applications is required.
Ability to write reports, business correspondence, and procedure manuals.
Ability to effectively present information and respond to questions from groups of managers, clients, customers, and the general public.
While performing the duties of this job, regulatory required to sit and stand for extended periods of time.
Exhibit manual dexterity to enter data into a computer, use a mouse and perform classroom tasks using both hands.
Speak so that others may understand at normal classroom levels.
The employee must regularly lift and/or move up to 10 pounds, frequently lift and/or move up to 25 pounds up to waist height.
CHSLI Employees
Click Here to Apply
Apply Online
Apply Later
Catholic Health Services Facilities Catholic Health Services of Long Island (CHS) is an integrated health care delivery system with some of the region's finest health and human services agencies. CHS includes six hospitals, three skilled nursing facilities, a regional home nursing service, hospice and a multiservice, community-based agency for persons with special needs. Under the sponsorship of the Diocese of Rockville Centre, CHS serves hundreds of thousands of Long Islanders each year, providing care that extends from the beginning of life to helping people live their final years in comfort, grace and dignity. Learn more about CHS's commitment to quality and about the services offered.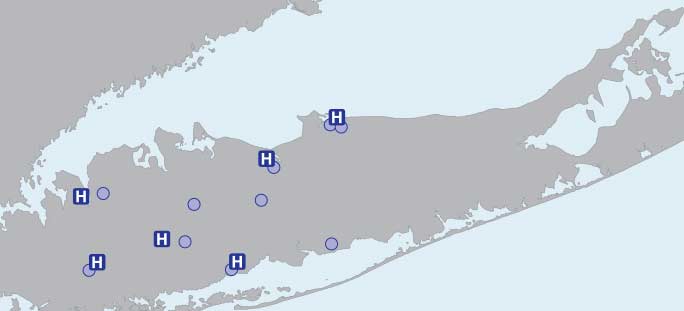 Important Notice
We've recently upgraded our career site to better serve our applicants!
If you had applied online, prior to July 27, 2016, please note that your username and password may no longer be recognized:
If you try to apply or login and you receive a message that your user name or password is incorrect or not recognized, please create a new profile.
We apologize for any inconvenience this may cause and thank you for your patience!