6 hospitals, 7 continuing care facilities, 22,000 people caring for Long Island. Exceptional opportunities at the heart of healthcare.
CHSLI Employees
Click Here to Apply
Apply Online
Manager-Volunteer Services
Facility: Mercy Medical Center
Location: Rockville Centre, NY
Department: Volunteers
Category: Administrative / Business Support
Schedule: Full Time
Shift: Day shift
Hours: VARIED HOURS
ReqNum: 6012991
Manager - Volunteer Services
Full Time * Day Shift (Monday-Friday with flexibility for weekend availability)
Rockville Centre, NY
Explore a career with Mercy Medical Center, a 375-bed not-for-profit hospital and member of the Catholic Health Services of Long Island that has been serving the healthcare needs for the residents of Nassau County and its surrounding areas since 1913. Ranked among the top hospitals in New York State, Mercy offers a NYS designated Stroke Center, Breast Imaging Center of Excellence, Level III Neonatal Intensive Care Unit, and has received Pathway to Excellence designation from the American Nurses Credentialing Center the only hospital in the region and one of only two in NY State to receive this prestigious award.
The Manager of Volunteer Services is responsible for the planning, organizing, training and directs recruitment utilization of volunteers. Updates and maintains records of same. Adheres to Mercy Medical Center/department policies and procedures and JCAHO/regulatory agency requirements. Demonstrates and promotes service excellence at all times.
Responsibilities include:
Establish and implement policies, procedures and standards
Ensure compliance to policies, procedures and regulatory requirements
Works to create an environment that fosters individual respect and encourages employees to contribute their talents to the goals of the department and Mercy Medical Center
Coordinates orientations, ensures employee has a clear understanding of position duties and responsibilities, policies and procedures, fire and safety regulations and other requirements
Manages the financial and physical resources of the department by preparing annual department budget as per Mercy Medical Center's policy
Oversees the Outpatient Volunteer Transport Program
Qualifications include:
Bachelors Degree
Licensure: Driver's license
Experience/skills: 3-5 years supervisory experience
Volunteer work experience a plus; self-directed; ability to handle multiple assignments, good interpersonal skills
Work schedule:
Monday-Friday with flexibility for weekend availability
At Catholic Health Services of Long Island your well-being comes first, with comprehensive compensation and benefits; our offerings go beyond the basics. In addition to multiple medical plans, life insurance, generous paid time off and flexible spending accounts, we also offer substantial tuition reimbursement, an employer funded pension plan and several savings plan options for your future.
For immediate consideration, please apply online at:
https://jobs.chsli.org/job/rockville-centre/asst-nurse-manager-1npav/247/4523680
MERCY MEDICAL CENTER
A Member of the Catholic Health Services of Long Island
An Equal Opportunity Employer M/F/D/V
CHSLI Employees
Click Here to Apply
Apply Online
Apply Later
Catholic Health Services Facilities Catholic Health Services of Long Island (CHS) is an integrated health care delivery system with some of the region's finest health and human services agencies. CHS includes six hospitals, three skilled nursing facilities, a regional home nursing service, hospice and a multiservice, community-based agency for persons with special needs. Under the sponsorship of the Diocese of Rockville Centre, CHS serves hundreds of thousands of Long Islanders each year, providing care that extends from the beginning of life to helping people live their final years in comfort, grace and dignity. Learn more about CHS's commitment to quality and about the services offered.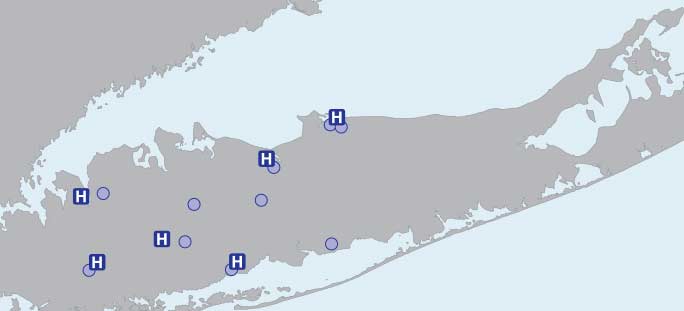 Important Notice
We've recently upgraded our career site to better serve our applicants!
If you had applied online, prior to July 27, 2016, please note that your username and password may no longer be recognized:
If you try to apply or login and you receive a message that your user name or password is incorrect or not recognized, please create a new profile.
We apologize for any inconvenience this may cause and thank you for your patience!