6 hospitals, 7 continuing care facilities, 22,000 people caring for Long Island. Exceptional opportunities at the heart of healthcare.
CHSLI Employees
Click Here to Apply
Apply Online
Vice President, Human Resources
Facility: Mercy Medical Center
Location: Rockville Centre, NY
Department: Human Resources
Category: Leadership
ReqNum: 6006382
Position Summary:
Serving as a member of the hospital senior leadership team, this position is responsible to plan and direct the Human Resource activities in coordination with the HR shared services center. Oversee employee engagement efforts, employee and labor relations and performance management. Work collaboratively with HR system functions in benefits, compensation, organization development, talent acquisition and HR Operations.
Essential Functions:
Serve as a link between management and employees by handling questions, interpreting and administering contracts and helping resolve work-related problems.

Advise managers on organizational policy matters such as equal employment opportunity and harassment, and recommend needed changes.

Ensure effective new employee orientation to foster alignment with organizational objectives.

Work with Talent Acquisition to identify staff vacancies and recruit, interview and select applicants.

Plan, direct, supervise, and coordinate work activities of subordinates and staff relating to employment, compensation, labor relations, and employee relations.

Plan, organize, direct and coordinate the training and labor relations activities for the hospital.

Administer compensation, benefits and performance management systems, and safety and recognition programs.

Provide current and prospective employees with information about policies, job duties, working conditions, wages, opportunities for promotion and employee benefits.

Analyze statistical data and reports to identify and determine causes of HR related problems and develop recommendations for improvement of organization's HR policies and practices.

Prepare and follow budgets for local HR function.

Analyze training needs to design employee development, language training and health and safety programs.

Negotiate bargaining agreements and help interpret labor contracts.
Position Qualifications:
Active Listening - Ability to actively attend to, convey, and understand the comments and questions of others.

Business Acumen - Ability to grasp and understand business concepts and issues.

Change Management - Ability to encourage others to seek opportunities for different and innovative approaches to addressing problems and opportunities.

Delegating Responsibility - Ability to allocate authority and/or task responsibility to appropriate people.

Interpersonal - Ability to get along well with a variety of personalities and individuals.

Negotiation Skills - Ability to reach outcomes that gain the support and acceptance of all parties.

Communication, Written - Ability to communicate in writing clearly and concisely.

Honesty / Integrity - Ability to be truthful and be seen as credible in the workplace.

Adaptability - Ability to adapt to change in the workplace.

Decision Making - Ability to make critical decisions while following company procedures.

8-10 years progressively responsible experience overseeing major HR functions in a complex healthcare setting.

Masters degree in business administration, HR or related field highly desirable.

Labor relations experience including contract negotiations, dispute resolution and administering collective bargaining agreements.
CHSLI Employees
Click Here to Apply
Apply Online
Apply Later
Catholic Health Services Facilities Catholic Health Services of Long Island (CHS) is an integrated health care delivery system with some of the region's finest health and human services agencies. CHS includes six hospitals, three skilled nursing facilities, a regional home nursing service, hospice and a multiservice, community-based agency for persons with special needs. Under the sponsorship of the Diocese of Rockville Centre, CHS serves hundreds of thousands of Long Islanders each year, providing care that extends from the beginning of life to helping people live their final years in comfort, grace and dignity. Learn more about CHS's commitment to quality and about the services offered.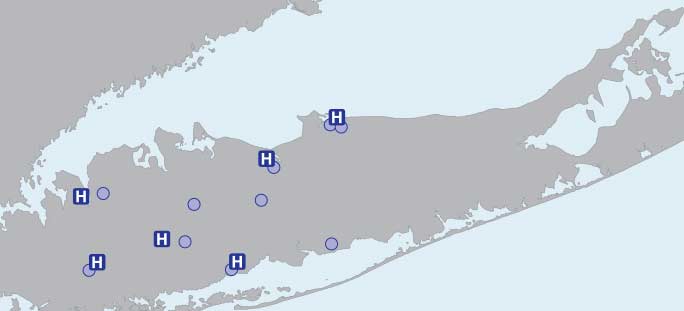 Important Notice
We've recently upgraded our career site to better serve our applicants!
If you had applied online, prior to July 27, 2016, please note that your username and password may no longer be recognized:
If you try to apply or login and you receive a message that your user name or password is incorrect or not recognized, please create a new profile.
We apologize for any inconvenience this may cause and thank you for your patience!