Together we
will make the difference
Follow Us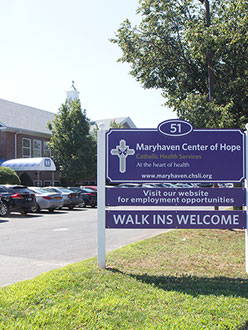 View Jobs
Maryhaven Center of Hope
Enriching the Lives of People with Special Needs
Since being founded by the Daughters of Wisdom in 1930 and now a proud member of Catholic Health Services of Long Island, Maryhaven Center of Hope has been assisting children, adults and senior citizens with disabilities. As one of the largest and most innovative multi-service agencies on Long Island, we support more than 2000 consumers of all faiths who range in age from 5 to 80.
With programs and services that focus on the potential not limitations of people with special needs, we are able to build confidence, improve self-esteem and encourage community integration.
Our vision at Maryhaven Center of Hope is to improve, enrich and respect the lives of people with special needs.
We promote each person's highest potential by encouraging all aspects of growth. We are committed to creating opportunities and delivering quality services throughout life's journey.
Maryhaven News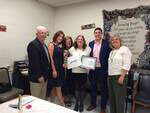 Maryhaven Vocational Program Worker Named a 2016 Joslin Outstanding Performer
Barbara Hart, Maryhaven Center of Hope Port Jeff, NY's 2016 Joslin Outstanding Performer, has worked in the duplication and imaging program for more than 20 years. She currently works on multiple NYSID Preferred Source contracts: Suffolk County and Westchester courts, New York State Appellate Terms Courts, New York State Supreme Courts, Long Island State Veterans Home, Mental Hygiene Legal Services, Half Hollow Hills Central School District, Eastern Suffolk Board of Cooperative Educational Services (ESBOCES) and the New York State Grievance Committee.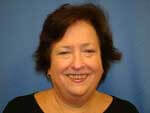 Nassau Integrated Care Provider of the Year Award Given to Mary Ellen Conrad
Mary Ellen Conrad is being honored at this conference on Friday for the excellent work she has done in Nassau County providing meaningful, therapeutic and much needed services to the Elderly in Nassau County through the Senior Network Program which she developed for the County. She has been running this program for more than 20 years. A very deserving honoree indeed!!